Animal Samaritan  .  Patron : Twiggy  .  Registered charity number :- 295345
Animal Samaritans is a regional UK registered charity operating in South East London and South East England
The aim of Animal Samaritans is to rescue, provide care and shelter for unwanted, abandoned, neglected or ill-treated animals and to provide new homes for them wherever possible.  We encourage neutering and ensure all cats and dogs are microchipped before re-homing.
We do not have a rescue centre facility so we rely on our wonderful group of volunteers and fosterers. We are always looking for new help so please contact us if you feel able to do so.

Rescue and Rehoming – We try to rescue and find new forever homes for as many pets as we can. We operate a non destruction policy and never put a healthy animal to sleep.
Financial Assistance – Our resources are limited, but we try to answer as many requests for help that we can. Whether it is an unexpected vet bills, assistance with micro-chipping or neutering, we will consider every application for help
Pet bereavement line – We offer help and advice for anyone dealing with the grief of losing a beloved pet. Our Bereavement service allows owners to talk about their pets and their grief in a non judgemental arena. 
Animals available for rehome
Elsie – Ragdoll, 5 year old
female Elsie came into rescue from a breeder who could no longer care for her. She has now been neutered and is loving life! Lovely sociable girl who lives people, she could live with children over the age of 8. Elsie could live with a calm cat or a cat friendly dog with careful introduction. She will need an indoor home or a secure garden. £120 donation. Includes neutering, vaccination, microchip, flea and worm treatment.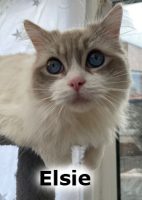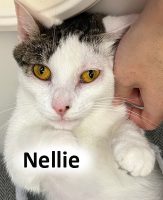 Nellie – 10 month old female
Nellie was dumped in a box in Gillingham and had a honorific eye and ear infection. She has now made a full recovery and is the sweetiest little cat. She needs a home with people who will play and cuddle her, she loves doing both of these things! She could live with children and another cat. She could be an indoor girl or be introduced to a safe garden. £120 donation – neutered, vaccinations, microchip, flea / worm treatment and 5 weeks free insurance.
Oakley – 4 year old boy
FIV+ Lovely Oakley came to us as an un-neutered boy who has been left to stray. He is FIV+ so will need an indoor home. FIV is a condition that cats live with and causes few issues with cared for cats. He could live with another FIV+ cat. He is now a friendly, vocal boy who is blossoming with his foster mum. We can give any adopter full information about FIV and support as needed. £120 donation includes neutering, blood test, vaccinations, microchip, flea / worm treatment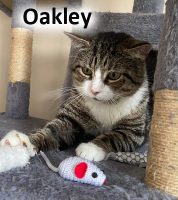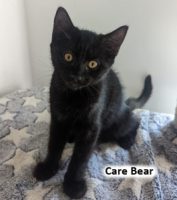 Care Bear is AVAILABLE from JULY 18th
Care Bear – 12 week old kitten.
Our plan was to pair Care Bear with Kitty Middleton but this is not worked out! She is a sensitive little soul who is extremely sweet and playful but cope with the full on nature of Kitty Middleton! Carebear will need to go to a home with another cat, we will not consider a home without another animal. She will need someone who is prepared to play a lot with her as she is a kitten, She cannot be a left alone for hours while people are at work. She could live with children over the age of 10 and could be an indoor cat or have access to a secure garden. £120 donation includes neutering, vaccinations, microchip, flea/worm treatment at five weeks free pet insurance.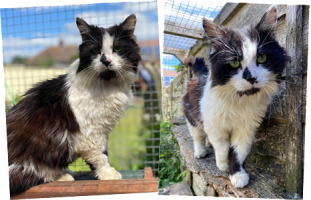 Barney came into us as a long-term stray. His pesky pom-poms have been removed and he's ready for his forever home. Barney is looking for a home with a safe outdoor space and will be fine with one or two other friendly cats. He will need a home with children over 7 and away from busy roads. He has turned out to be a total of bug. Loves being groomed and loves a cuddle. He also likes to treat you with head boomps. Barney is Felv-FIv negative.
Barney comes neutered, micro chipped, flea treated, worm treated and all blood and health checked £120 adoption donation and home check applies.
Esther – 2 year old female
Esther came in from a home where her owner could no longer cope. She has gone from a scared cat to one who lives a cuddle. She must be an only cat and needs an adult home where she can be allowed to find her feet and relax. She could be an indoor cat or have access to a safe garden. FIV / FeLV negative. £120 donation – neutered, vaccinated, microchipped, flea/worm treated and 5 weeks free insurance.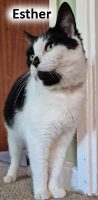 Jubilee – 3 year old male
Poor Jubilee was handed in to one of our lovely vets when his owner died. He had a horrible ear injury, looked like a burst abscess so the poor boy must have been in so much pain. Despite all of this he is an absolute sweetie! This boy is chilled and loves people. He doesn't seem to mind other cats and would be fine with a family with children over 7. His ear is now fully healed and should cause him no more issues. He is FIV negative. £120 donation – jubilee is neutered, vaccinated, microchipped, flea and worm treated.
Alex – male – approx 7 years old.
Meet Alex. This lovely old boy is looking for his forever home. He is a very friendly  chap who really wants love and fuss and a sofa to laze on. He couId live with another friendly cat and wouId be ok with children over 12. He wouId like a safe garden to explore but just be away from busy roads. He is FIV / FeLV negative.
£120 adoption donation. Alex is neutered, chipped, vaccinated, health checked and flea and worm treated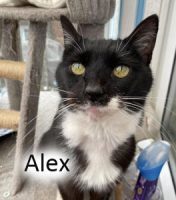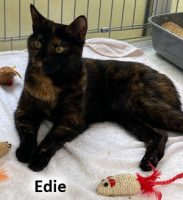 Edie – 1 year old female
Edie came into rescue when her original owner couldn't care for her any more. She's a lovely girl, she's a gentle soul and will blossom as time goes on. She could live with children over 7, she could be an indoor girl or have access to a safe garden. She could live with another chilled neutered cat. £120 donation includes neutering, vaccinations, microchip, flea / worm treatment and 5 weeks free insurance.
Arlo and jasmine
This beautiful pair came into us after being given away on Facebook. They are both super friendly bunnies that love attention and fuss. Both are very inquisitive and will run to you the first sign they see you thinking you have food. Jasmine is 10months old and Arlo is 4months. Both have been neutered and vaccinated. They requires at least 10ftx6ft at all times in a fox proof enclosure.
Rehoming fee £130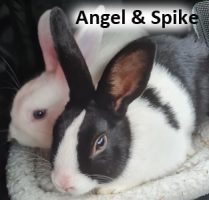 Angel and Spike Angel and spike came into or care along with their mum and siblings when they were 4weeks old. They are very inquisitive bunnies, love a good fuss and nose scratches but, not keen on being picked up. They will come bounding through their enclosure just to find you for some attention. They were both neutered on 11th may and stayed together throughout being monitored very closely, they still love one another and snuggle. They are almost completely litter trained so would suit indoor or outdoor living in a fox proof enclosure.
£130 donation, both neutered and vaccinated
Some of the animals successfully rehomed by Animal Samaritans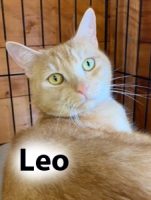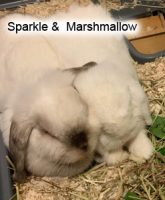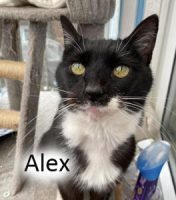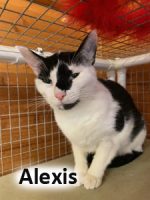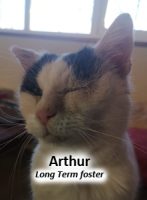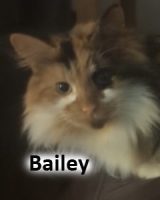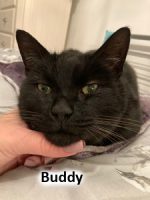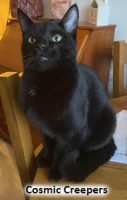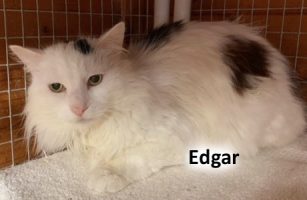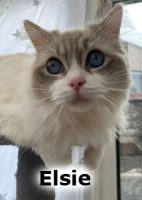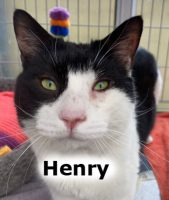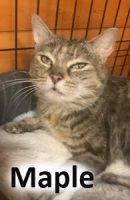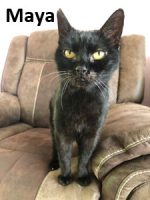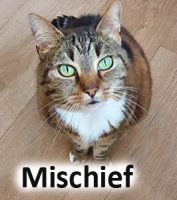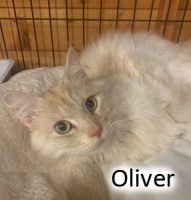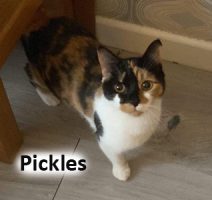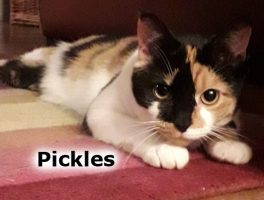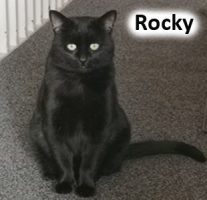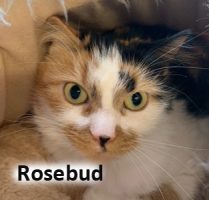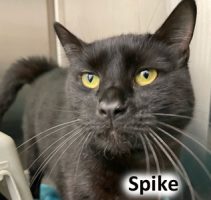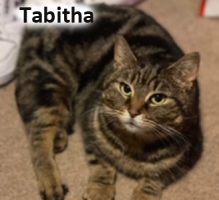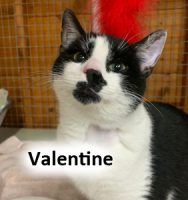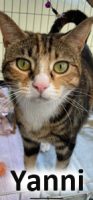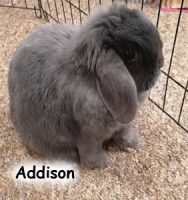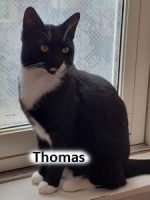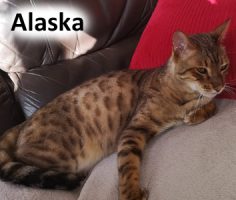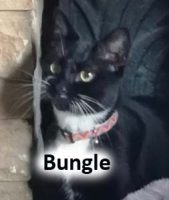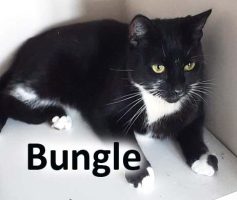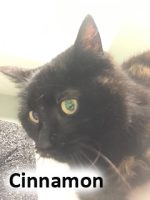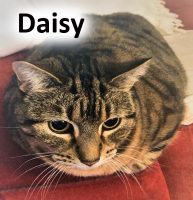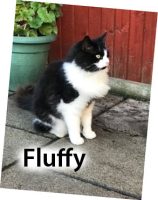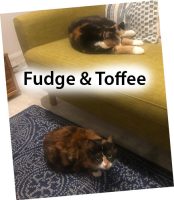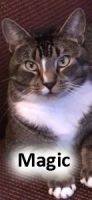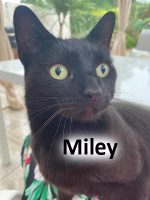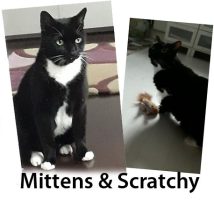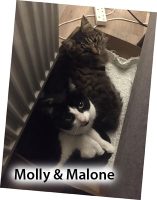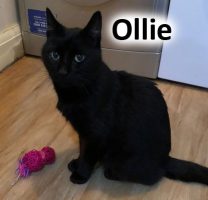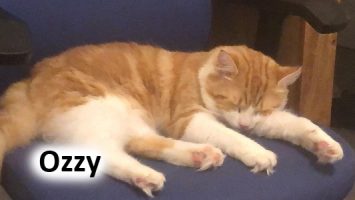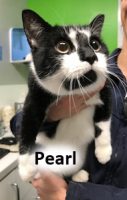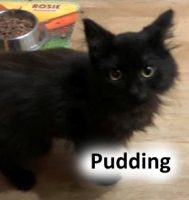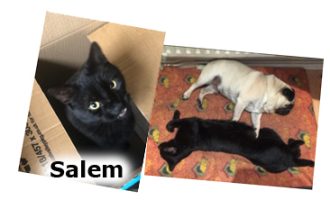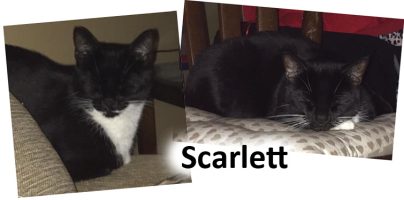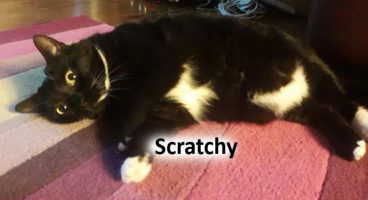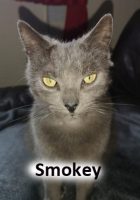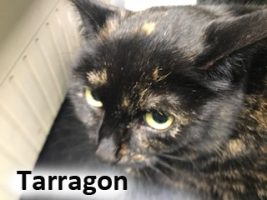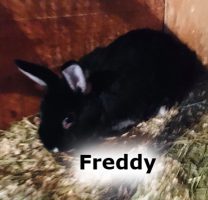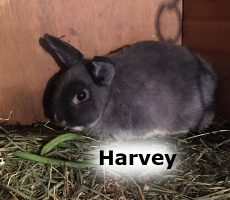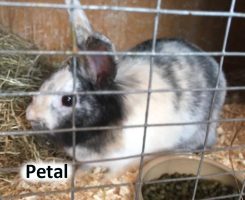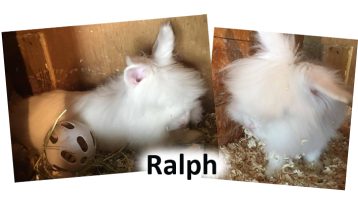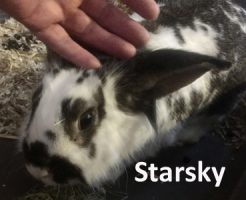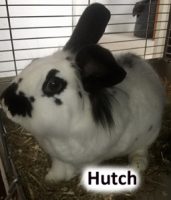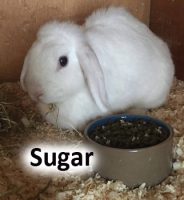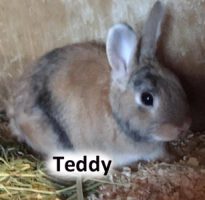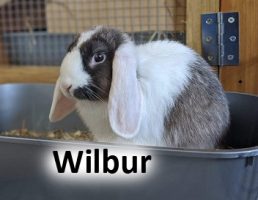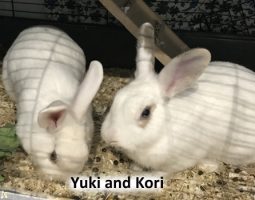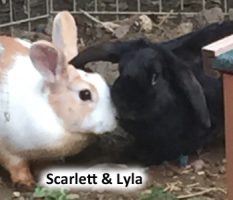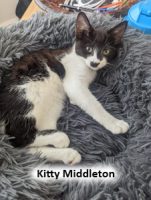 Union Jack came to us on a transport run made up of many lovely volunteers from Animal Lifeline.
He is a longterm stray who had horrific diarrhoea. The lovely vets who initially took him in gave him medication and then we took over his care to get to the "bottom" of the problem (excuse the pun!)
Jack's bloods and faecal sample have all come back clear and he is FIV/ FeLV negative. He will need neutering and a dental once his tummy is sorted.
We have started on some steroids and probiotics and now it's just a case of love and care.
As a Trustee you are responsible, along
with the other Trustees, for ensuring
that all monies are properly recorded
and accounted for as well as ensure
that Animal Samaritans meets all its
legal requirements
Email us for more details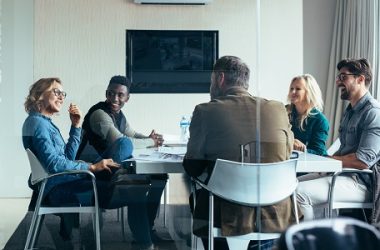 Animal Samaritans relies on the generosity of its supporters and volunteers. Donations in various forms help to cover:
· Veterinary fees for rescued animals as well as helping pet owners with the cost of medical expenses for their much-loved cats, dogs, rabbits and other small animals.
· The cost of inoculations and neutering, as well as microchipping if appropriate. 
These donations help us to continue our vital role within the communities.
Email or call us if you wish to help
We have pet food donation collection bins at   
Morrison's Erith, Sidcup & Welling

Any pet food donations are very welcome and we appreciate any help you can offer.
It is kitten season and we are desperate for wet  kitten food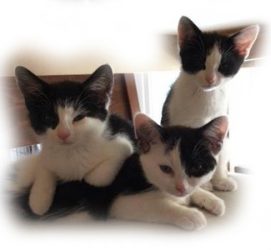 Become a fosterer
As we do not have a shelter or animal sanctuary, we rely on Foster homes for our pets needing accomodation before being rehomed.
Caring for a pet before it goes to it's new home is a rewarding way to help an animal in need.
For more details, call or email us info@animalsamaritans.org.uk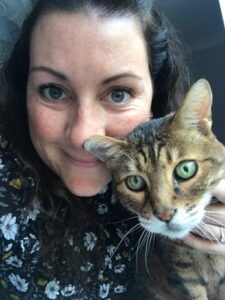 We do not have a shelter or animal sanctuary and therefore do not need help to look after pets in our care.
However, from time to time our volunteer fosterers do welcome assistance to look after the pets they are looking after whilst we find them new homes.
You must be over 16 to volunteer with Animal Samaritans.
By including a gift to Animal Samaritans in your Will, you can make a huge difference to animals in need
Will making & Codicils
Already made a Will?   Many people make a Will and assume that's all they need to do. However, circumstances can change over the years and so it is always advisable to take a fresh look at your Will every few years to ensure it meets your current needs.
Changing your Will    If you have already made your Will and decide that you would like to add a gift to Animal Samaritans, a codicil is a good, inexpensive way to do so. Adding a codicil to your Will enables you to leave a donation to Animal Samaritans whilst ensuring that the other provisions remain untouched and you won't have to pay for your Will to be completely rewritten.
We always advise you consult a Solicitor. To find out what you need to know visit the Law Society website.
Frequently asked questions
I don't have any time to spare but I want to help?  You can help in many ways, make a one off donation, sponsor a pet, donate some pet food….check out our 'Get involved' page t see all the ways you can make a difference.
How can I donate money?  If you wish to donate funds, please contact us and we will give you details of how to donate.
Or send us a cheque or postal order to Animal Samaritans, PO box 154, Welling, Kent. DA16 2WS 
Can i apply to rehome a pet if i have children? We do not rehome to families with young children, (under 6) however, please consider helping in another way. Perhaps with a donation or sponsoring an animal until your children are older and re-homing is available.
I need help with vet bills, can you help? We will consider all requests. However, our funds are limited and we have to try to spread our help to as many animals as possible. If we cannot help, we may be able to put you in touch with other organisations who can.
I need to re-home my pet, who do I contact? If you call our central number 0203 745 9859 or email us, we will direct you enquiry to the appropriate re-homing co-ordinator. Try to give us as much information as possible when you contact us.
I only want to rehome a certain breed of dog? Can we choose?  Because of the nature of animal rescue, we cannot predict what animals which may come to us looking for new forever homes. We will take your details and place an animal with you if we think you would be a good match. We carry out extensive home checks to ensure the dog is suitable for your living environments and situation. adoption application questionaire ANIMAL SAMARITANS
What happens if I don't get along my my new rehome animal? Animal Samaritans will always endeavour to take an animal back if the re-home is unsuccessful.
Are the re-home animals FREE? No, we charge a small donation fee to cover our costs, veterinary, worming..etc. This fee is put straight back into the funds to help the next animal that requires our assistance. Any donations we receive for animals that are rehomed are is NON-REFUNDABLE. 
What is the home check for? We carry out home checks to make sure your home is suitable for one of our re-home animals to be safe and secure. We will advise you if we think changes need to be made to satisfy the requirements. Once these changes are made, we will be happy to place an animal with you. 
Can I leave my animal with you when i go on holiday? No we are not a kennels or pet boarding facility.
I would like to foster animals for you. How do I apply? If you email us or phone our central number 0203 745 9859 we will direct your enquiry to the appropriate re-homing co-ordinator. Once we have had a chat and carried out a home check, we will discuss with you the fostering process. We are always looking for good foster homes.